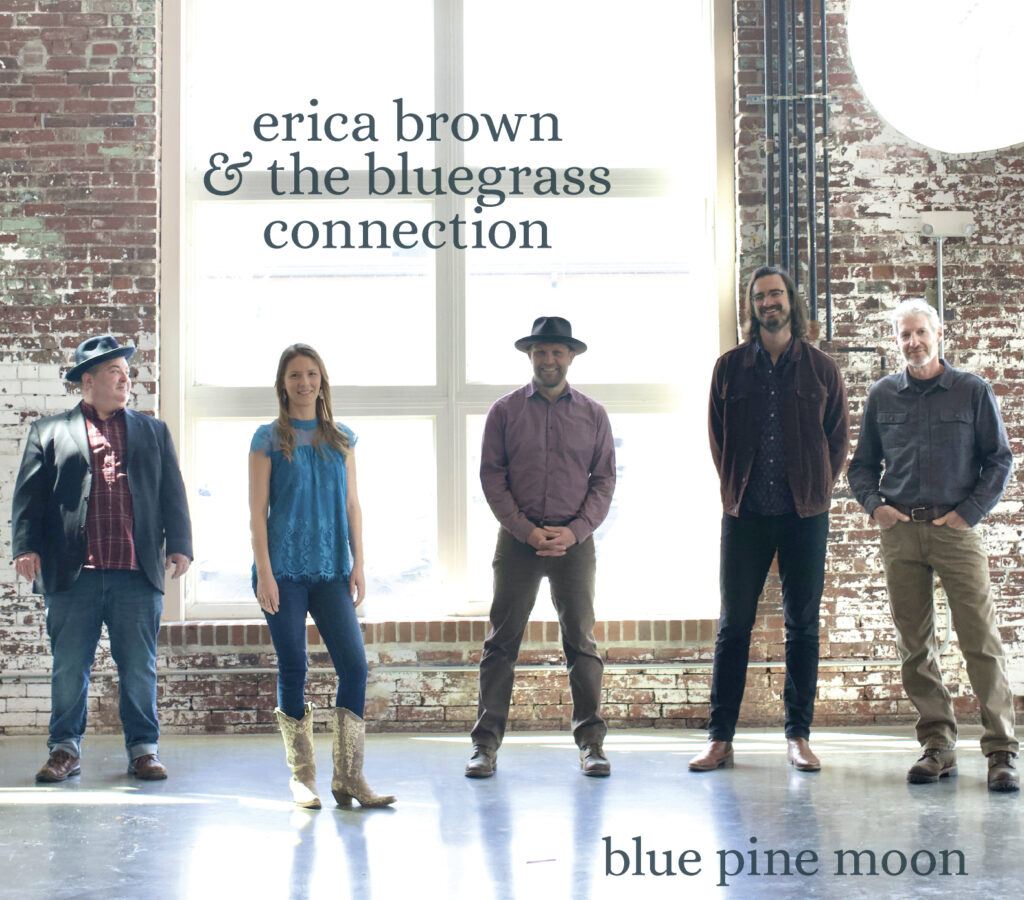 Our new Bluegrass Connection Album Blue Pine Moon is now available!
Recorded at Acadia Studios with Jason Phelps, it features a mix of original, traditional and songs by some of our favorite bluegrass songwriters.
The price for CD's is $20 each plus $4 shipping and handling in the USA. You may purchase a CD online with your credit card via PayPal. You don't need a PayPal account.
Want to help the project go further faster? Making recordings are expensive! Musicians like us mostly break even on these and put any profits back into the next recording. There are many costs such as studio time, paying other musicians, photos, graphic design, duplication, paying 3rd party sites for download capabilities, song licensing, etc. If you feel moved to give more than just the cost of the CD and download, click the button below to donate. Thank you for your support!
---
Previous Releases
"From Now On"
I Wonder Where You Are Tonight
Just Call Me Lonesome
Won't You Come And Sing For Me
Too Late To Cry
Patiently Waiting
I Don't Believe You've Met My Baby
Blue Rose Is
"Box of Memories"
Lovers Waltz
Trains Make Me Want To Say Goodbye
Sweet Baby James
Mouth of the Tobique / Big John McNeil
Download card only
"Imagine That"
Peacock Rag
Wichita
Download card only
"Just Taking Notes"
Kentucky Waltz
Blackberry Blossom
Gold Rush
Out of print
"Bowing the Strings"
Flowers of Hope
Poppy Leaf Hornpipe
Out of print